About Dale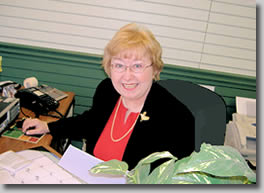 Hello, my name is Dale Campbell and I am 'done by dale Web Design'. www.donebydale.com.
When I first started designing web sites in the late '90's, I had no idea how important the internet would become – but I loved the creative process and discovered that I had a knack for coming up with new and 'doable' marketing ideas for business on-line ……  who knew!!
Fast forward 15 years and the internet has evolved with more and more businesses taking the plunge and putting a web site online. And, of course, everything sounds so 'easy' – build it and they will come.  Nice slogan, but not always true.  Many small business owners feel intimidated by technology and overwhelmed by all the details.  That's how many of my clients land on my doorstep.  They want someone who understands business as well as technology –someone who has 'been there – done that' .   Often others are involved and we become the 'web marketing team' – discussing the target audience, thinking up new ideas to find what is truly essential to make the web site work cohesively with the client's  overall marketing plan.  A long-term client recently told me that I should do more consulting as what I do and what I am is a  'Web Launch Strategist'.  I think she could be right.
This may all seem like pretty heavy 'stuff' – after all, we are only talking about a web site!  And you are right – it is only a web site – just what I thought when I began… who knew how big internet business would grow???  Now… if only I had my own crystal ball in 1998…. must put that on my 'to do' list… (LOL)
Reality is that the internet  truly is a different media.  It is not newspaper, not TV, not movies but something very unique with a multitude of choices.  A big part of  my job is to guide my clients through this gauntlet of choices so their site works for their needs and they understand what is going on in the background.  Sometimes it takes as long to educate as it does to build the site.
What have I learned in the past 15 years?    Dealing with web site design and promotion demands that you have an eye for detail, a love of colour and textures, a natural marketing ability, an appreciation of the written word, a great deal of patience and a love of continual learning with a touch of artist thrown in the mix.
What makes all this so important?   It's simple – it's all about people.